The Most Fun DIY Christmas Gifts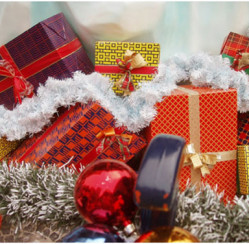 It can sometimes seem almost impossible to find just the perfect Christmas gift for everyone on your list each year. You not only have to consider your family and friends, but your children's teachers, too! Almost everyone operates under a strict budget for holiday spending, so it is not always an option to go out and buy the priciest items on their wish lists.

This is where we can help. We have worked hard to develop a list of the most fun DIY Christmas gifts that you can make or assemble so that you can save money AND give a heartfelt surprise for everyone this December. Constructing a personalized item yourself can hold so much more meaning for the recipient, as they know the time you have spent crafting something just for them!
Vintage License Plate Birdhouse – Use an old license plate to cover the roof of a wooden birdhouse you can usually find at a home improvement store. Paint the birdhouse to match!

Sweater Wine Totes – Cut the sleeves off an old sweater that you don't wear anymore or one you can find at a thrift store and wrap it around a new bottle of your favorite wine. Tie off the ends and you have a custom wrap with that little something extra!
Paint Swirl Vases – Swirl some colorful acrylic paint around the inside of an inexpensive clear glass vase. It's even more fun if it matches the recipient's home décor!
Italian Dinner Kit – Assemble a wooden spoon, dish towel, a jar of sauce and a jar of novelty pasta and arrange in a pretty colander for a welcome no-fuss present for a food lover.
Photo Calendar – Collect some special photos and bring them to your nearest stationery store or send them off to a printer to create a custom-made calendar that will be treasured all year.
Tea for Two – Two attractive (not necessarily matching) teacups and saucers, printed cloth napkins, some flavorful tea and a box of teacakes or biscuits are a gift that will encourage a lovely tete-a-tete after the holidays.
Colorful Animal Bookends – Two matching plastic animals each glued to a piece of wood and painted mark a clever way to get the young ones focused on reading.
Fabric Headbands – Buy pre-made headbands and cover with scraps of colorful fabric or ribbon and embellish with a silk flower.
Jar of Lava – Add just the right mixture of oil and water with a little food coloring in a tightly sealed jar. This will give hours of enjoyment for the kids as they turn the bottle this way and that to make the "lava" flow.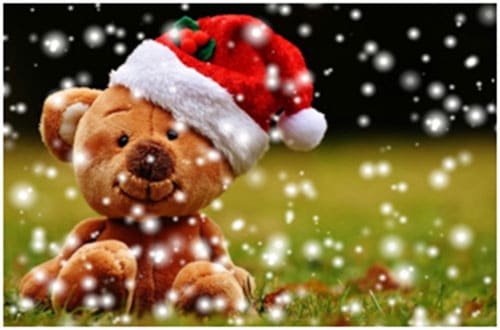 Home-made gifts for friends and family don't have to cost a lot to be meaningful and fun! Give something you created that will add that extra spark of joy to faces of your loved ones!
Creative Commons Attribution. Permission is granted to repost this article in its entirety with credit to ChristmasGifts.com and a clickable link back to this page