And the Winner of Our Black Hills Gold-Silver Ring Contest Is….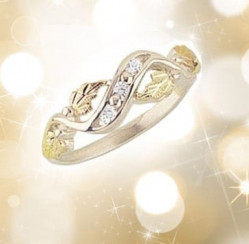 Hello readers! Have you been enjoying participating in our amazing Christmas gift giveaways this year? Are you ready to find out who our newest lucky winner is? Fortunately, the suspense is almost over! That's right- in just a moment we will announce the name of the lucky participant who won our Black Hills Gold-Silver Ring Contest! But before we reveal the identity of our latest winner, we would like to take a moment to give thanks to all of you who continue to participate in our great holiday giveaways. We always have a really fun time learning about your thoughts on our products and discovering which gifts are your favorites.
The winner of our latest Christmas gift contest was randomly chosen by ChristmasGifts.com's very own owner and creator- Susan.
It's Time to Discover Who the Lucky Winner of this Dazzling Ring Is….
A huge CONGRATULATIONS to ***Wendy Sebastian***!
We are so happy for you Wendy! This magnificent Black Hills Gold-Silver Ring is going to look exquisite with everything you wear to those festive celebrations this year!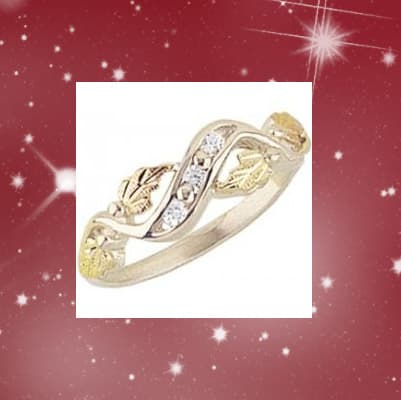 If you would like to find out more information about your gift, you can do so here.
Once you've received your gift, please be sure to stop back by and let us know what you think. We can't wait to hear about how much you love your new jewelry!
Please Note: Wendy will be notified right away and she'll have one week to claim her beautiful new jewelry gift. If she doesn't respond within that week, Susan will choose another lucky winner to take her place.

It's Not Over Yet!
Don't give up- you can still be a winner! We're always holding exciting contests with great gifts from our merchants. Just keep checking our blog and be sure to follow us on StumbleUpon, Facebook and Twitter to ensure that you don't miss a thing!