Top 10 Classic Christmas Stories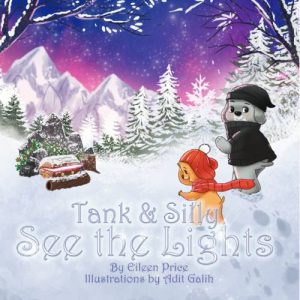 The holiday season is a wonderful time to create lasting memories with children, and there is no better way to create festive memories than to share classic Christmas stories. A number of authors have been so inspired by the magic of Christmas and the spirit of selfless giving, forgiveness and peace, that they have created heartwarming Christmas stories that demonstrate the significance of the season. While many of these stories have been written for children, people of all ages often enjoy them year after year.
The top 10 classic Christmas stories that are most commonly shared include:
1. A Christmas Carol by world famous English author Charles Dickens was first released in December of 1843. The story tells stingy Ebenezer Scrooge and his emotional transformation after receiving visits from the Ghosts of Christmases Past, Present, and Yet to Come. The story illustrates the importance of generosity, kindness, and love for those in the community.
2. The Gift of the Maji, written by O. Henry, is a tale of unselfish love. It tells of a young couple who secretly buy gifts for one another despite the financial challenges they face.
3. Published in 1845, The Little Match Girl by Hans Christian Andersen is the story of a dying child and her hopes and dreams. It emphasizes the importance of being kind and charitable to those in the community.
4. Papa Panov's Special Christmas was originally written in French by Ruben Saillens, and later translated into English by Leo Tolstoy. It's a touching story that is based on the examples used by Jesus to teach us how we could serve Him by serving others. It is a wonderful way to teach young children about the importance of kindness.
5. The Elves and the Shoemaker published in 1812 by the Brothers Grimm, is part of a collection of fairy tales that are commonly known today as Grimm's Fairy Tales. It is the story of a poor, unfortunate shoemaker and the help he receives from elves.
6. Perhaps one of the most famous holiday stories is Rudolph the Red-nosed Reindeer which was created by Robert L. May in 1939. In its first year of publication, approximately 2.4 million copies of Rudolph's story were distributed.
7. The Christmas Rose by Lizzie Deas is the story of a poor girl who cannot afford a gift for the baby Jesus. She is given beautiful white winter roses to offer by an angel and told that the Christmas roses were even more valuable than any myrrh, frankincense or gold because they are made of love.
8. A Visit From Saint Nicholas, also known as "Twas the Night Before Christmas, is a cheerful tale about the arrival of Santa Claus on Christmas Eve.
9. A Kidnapped Santa Claus by L. Frank Baum is a delightful tale about when Santa Claus went missing.
10. A newer tale, but a very popular one especially among children is How the Grinch Stole Christmas by Dr. Seuss.