Kids Christmas Fun
Be sure to enter our drawing!
Youth for Human Rights "UNITED" Human Rights Music Video. Kids fighting for their rights. In 15 languages, this new film is making shockwaves through the world.
Christmas Coloring Pages for Kids
Kids Christmas Shopping
Milk Drinking Cow "Let child-friendly Zap guide your young one on a learning adventure. Developed by a master educator, Zap Phonics is the only game that combines phonics with the gradient learning method that is geared towards toddlers and Pre-Kindergarteners and has been proven beneficial for older children too."
Kids Games

Lots of North Pole games: There are so many games to choose from!




Nutcracker Hangman: Figure out the word before the Nutcracker cracks all the nuts!




Reindeer Games: Two mouse moving games for our youngest visitors (uses flash)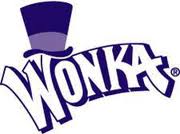 Wonka Imaginator: Play around with Wonka's Imaginator using different brushes, backgrounds & stamps.




Snowballers: Bean those fast-moving pixies with snowballs!