Featured Gifts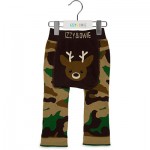 $

14.00
Deer – Cozy Baby Leggings, 12-24 m
$14.00
A wonderful Christmas gift for baby this holiday season, this set of leggings features an adorable, cheery holiday deer on the backside. These baby leggings, from our creative line Izzy & Owie, are created with a dark brown, light brown and green camouflage design that makes Baby's naughty days discreet. Created with the comfort of your favorite baby in mind, these cozy baby leggings are...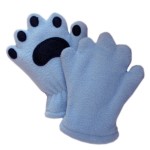 $

11.19
BearHands Toddler Fleece Mittens
$11.19
Bring out the bear cub in your child! These ThinsulateTM lined fleece mittens are adorable protective clothing used to cover the hands to keep them warm. Mittens are similar to gloves, in the way that they cover and help the hand to keep it warm in cold weather especially this upcoming holiday season. However, while gloves are made for covering the four fingers and a thumb, mittens are specially...
Baby Clothing
Baby clothing is probably one of the most popular gift ideas for babies at Christmas, and we've got some great ideas that are certain to keep that new arrival comfy cozy all winter long. Our specialty merchants understand that when it comes to keeping babies happy, soft and warm is the key. They also understand, however, that some of the most wonderful memories are created when baby photos are brought out and the baby is dressed in an adorable little outfit.
Forget shopping at that discount store for baby clothing this Christmas. Make your baby's first Christmas one to remember with uniquely designed baby clothing from our one of a kind merchants.
Baby Clothing for Baby's First Christmas
Our assortment of ideas for unique baby clothing is sure to impress.
Baby Gear: Baby clothing doesn't have to be ordinary. In fact, the more unique the better. One of our most creative merchants has got a fabulous selection of adorable baby apparel that is not only unique, but comfy cozy as well. Be sure to check out those festively designed baby leggings to complement your baby's holiday top!
More Baby Clothing Ideas: While we understand that babies spend most of their time indoors in the winter, every now and then it becomes necessary to expose a baby to that frigid winter weather. Make sure your baby is bundled up in style with unique outer wear this year. Think character mittens and cozy hats.