Featured Gifts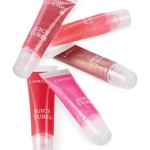 $

29.50
Lancôme Juicy Tubes Lip Gloss Set
$29.50
Christmas season is the best time to show your love and generosity. One of the best ways to prove how much you cherish and treasure the ideal lady in your life is to surprise her with giving this inexpensive yet elegantly made gift set from Lancome this Christmas season – the Juicy Tubes Lip Gloss Set. Lip gloss is one of the many cosmetics which are use to keep the lips moisturized. It also...
If you like bargain hunting, then you're in the right place. Bargain and outlet stores have become popular destinations for Christmas shopping. You might just stumble upon the deal of a lifetime—and save enough money to get yourself some gifts too. After all, shopping for Christmas gifts can be hard work, you deserve it.
There are several different types of outlet and bargain store, and you'll hear some different terms thrown around. Different levels of stores offer different deals, and some carry entirely separate product lines than their standard counterparts. We hope this handy reference will help you navigate through your shopping experience, both online and in stores.
| Type of Store: | Type of Discount/Products You Might Find: |
| --- | --- |
| Outlet Store | Some outlets carry their own line of products, designed and manufactured specifically for an outlet line. These items can vary in quality and design than original retail versions. Outlet stores may carry merchandise from previous seasons at reduced price. These products are taken from the company's retail locations to make room for new shipments. |
| Factory Store | Traditionally factory stores are attached to a factory, or some aspect of the manufacturing process. Sometimes factory stores offer refurbished merchandise, or less than perfect items at a deep discount. Sometimes company employees get extra discounts when shopping at the factory store. |
| Bargain Stores | These stores tend to be a bit more unorganized, often offering an a variety of unsorted goods at a deep discount. Discounts at bargain bins are given for different reasons; company closures, overstock or unsold items. They usually come from a variety of places, and are sometimes referred to as "variety stores";. |
| Retail Store | This is a traditional store one might find in a mall or shopping center. Prices here reflect current season products, which are usually the top quality the manufacturer offers. Many retail stores do have sale or clearance sections, so don't forget to check these! |
Do your research when shopping at outlets and bargain stores. Check retail prices on items to be sure you'll recognize a deal when you see it. Inspect items for quality and missing pieces. The longer an item has been sitting around on the shelf, the more time its had to be broken or misused.