Featured Gifts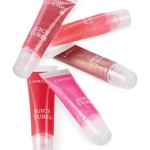 $

29.50
Lancôme Juicy Tubes Lip Gloss Set
$29.50
Christmas season is the best time to show your love and generosity. One of the best ways to prove how much you cherish and treasure the ideal lady in your life is to surprise her with giving this inexpensive yet elegantly made gift set from Lancome this Christmas season – the Juicy Tubes Lip Gloss Set. Lip gloss is one of the many cosmetics which are use to keep the lips moisturized. It also...
Giving cosmetics as a holiday present is often a hit or miss idea. Cosmetics are worn by women all over the world every day. There are some women who won't even leave their homes without 'having their face on'. For this reason the cosmetic industry has grown from a few cosmetic manufactures (Cover Girl, Maybelline, and Revlon) to an industry full of boutique-like manufacturers (Mac, Bare Minerals, Mary Kay, and Artistry, for example).
Shopping for cosmetics, as well, has evolved significantly. Not only can you find your favorite cosmetics at the cosmetic counters of higher-end department stores, but your next-door neighbor might very well sell them to you directly. With the growing popularity of the internet, all cosmetic companies have an online store which display their products and quite often offer discounts on shipping rates.
Complexities of Cosmetics
There are many factors to consider when purchasing cosmetics as a holiday gifts:
The Age of the Recipient: There are different kinds of cosmetics for different ages.
The Skin Type of the Recipient:: There are specialized cosmetics for each skin type.
The Recipient's Color Palette:: Women wear colors differently.
Creating Beauty
Cosmetic counters are staffed with technically trained cosmetologists who know their products inside and out. Typically when shopping for cosmetics, it would be a wise idea, as a holiday present, to schedule an appointment for your loved one with such a technician who can fully answer any and all questions concerning skin sensitivity etc. These consultations are usually free with the purchase of any product.
Knowing Your Seasons
Often times these cosmetic counters are also staffed with women, who are called "colorists." These women are trained at determining the skin tone of a woman and what colors work best on her given her hair and eye color. Here are some simple guidelines to keep in mind when purchasing cosmetics:
Winter: Rich and intense dark hair and eyes.
Spring: Bright and sunny hair with illuminating eyes.
Summer: light and delicate muted hair tones with calm eyes.
Autumn: Earthy, golden and natural hair tones with rich eyes.