Make this Christmas one to remember with these unique gifts we've selected just for you. We have an abundance of one of a kind items and personalized clothing, jewelry, collectibles and more. Be sure to check out our selection of experience gifts and unique art gifts for the home as well.
Editor's Choice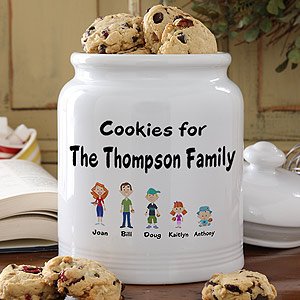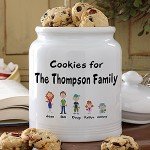 $

39.95
Personalized Family Cookie Jar
$39.95
Because every family enjoys baked goodies, sweets and treats, a personalized cookie jar makes for a delicious Christmas gift. What makes this personalized cookie jar exceptional is that you can customize it with so many options! You can add two lines of text on top of the custom cookie jar to specify the family name or a fun, personal message. You can then add up to eight family member characters...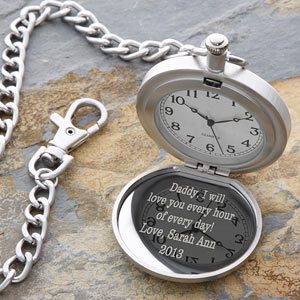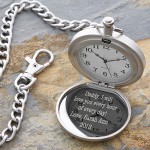 $

49.95
Engraved Silver Pocket Watch
$49.95
A pocket watch is the first known worn timepiece in history. This holiday season, you can share the elegance and beauty of the historical era by giving this luxurious Herrington engraved silver pocket watch as a gift for the men in your life. This classic monogram pocket watch will fit any fashion and style and will serve as a treasured keepsake with the custom engraving of a monogram and a...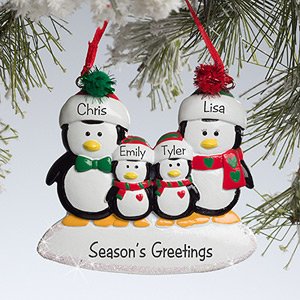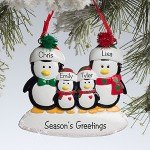 $

15.95
Personalized Penguin Family Ornament
$15.95
This absolutely adorable penguin family ornament is a perfect Christmas gift for family and close friends. The unique Christmas ornament can be personalized with three to six family member's names, each professionally engraved. Additionally, you can choose to include any family title, last name or a short personal message in the shimmering snow on the bottom. Handcrafted using vibrant colors...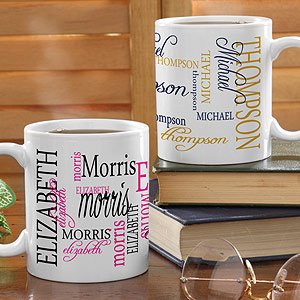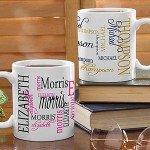 $

9.99
Signature Style Personalized Coffee Mug
$9.99
A custom mug is one of those ingenuous gifts that can work for practically anyone—a family member, close friend, coworker, teacher, next-door neighbor—you name it. What makes an ordinary mug extraordinary is how you customize it. And the Signature Style personalized coffee mug makes this easy and elegant. Simply add any name and select the colors you like and the unique design is created for...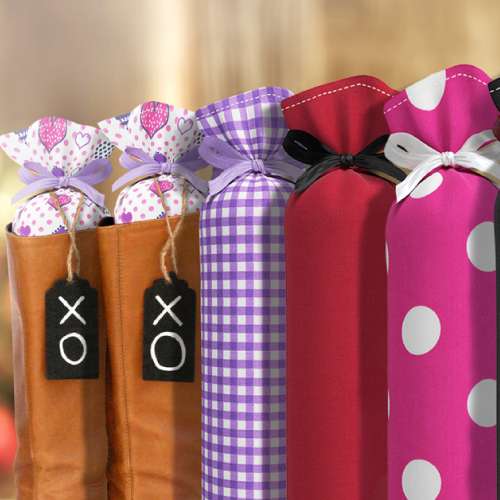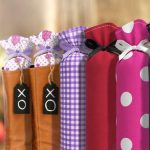 $

24.99
My Boot Trees
$24.99
The My Boot Trees make magnificent unique Christmas gifts for those boot-lovin' loved ones on your holiday shopping list this year! Available in a wide variety of color and pattern choices, they are a great way to add a little pizazz to your recipient's closet or boot storage area. Each pair even includes two black wooden tie-on tags for a touch of personalization. Hand created right here in...
Featured Gifts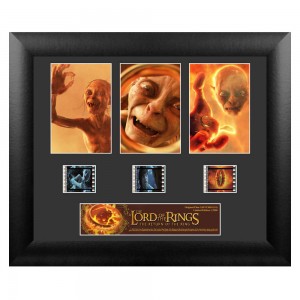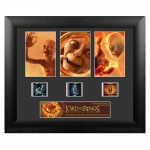 $

71.96
The Lord Of The Rings: The Return Of The King Gollum Film Cels Set from Warner Bros.
$71.96
This unique and collectable piece of entertainment from The Lord of the Rings: The Return of the King Gollum Film Cels Set from Warner Bros. is perfect for any Lord of the Rings fan. This is specially inspired by the popular movie The Lord of the Rings: The Return of the King. The collection of items fits perfectly with people who are addicted to this movie and will even be appreciated by kids of...
Unique Christmas Gifts
Unique Christmas gifts are an excellent way to bring excitement, laughter, and surprise to the holiday season. There is nothing like an off the wall gift idea to show your recipient that you really put some time and thought into his or her present. Shopping for unique gifts for Christmas can be a little daunting, however, especially if you spend most of your time shopping at a chain store. Since most of the items these stores offer are mass produced, one of a kind items are pretty much non-existent. While you might have better luck searching for unique Christmas gifts at those tiny shops downtown, the hassle of dealing with crowds, searching for quaint merchants, and shuffling through limited options can be exhausting.
Fortunately, you can still make Christmas extra special with unique Christmas gifts without all that hustle and bustle. Our one of a kind merchants offer a wonderful selection of unique Christmas presents that you can purchase from the comfort of your own home, and with so many ideas to choose from, why would you shop anywhere else?
Creative Ideas for Unique Christmas Gifts
Your loved ones will love discovering something extraordinary under the tree this Christmas! Check out some of our favorite ideas for one of a kind inspiration.
Last Minute Christmas Gifts: Last minute gifts don't have to be ho-hum. In fact, many of our unique Christmas gifts can be delivered instantly! Things to consider? A personalized magazine cover is a true one of a kind gift, and you can upload the photos and information you need and print it instantly right from home. You might also consider Christmas gift certificates for monthly club gifts or experience gifts for last minute unique gifts as well.
Personalized Christmas Gifts: There is nothing more unique than a gift that is custom designed or personalized especially for that one of a kind recipient. Consider customized jewelry and jewelry boxes, personalized wall art, or even a personalized Christmas ornament this year, or create a gift that is even more unique when you place your favorite photo or print inside a customized photo frame.
Unique Housewarming Gifts: Bring a one of a kind touch to your loved one's home with unique housewarming gifts this year. Creatively designed clocks, customized kitchen accessories like coffee mugs and cookie jars, or unique yard art are excellent ideas.