Featured Gifts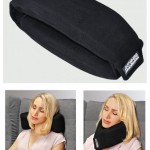 $

30.99
Anywhere Travel Neck Pillow
$30.99
Give the gift of comfort this holiday season with this Anywhere Travel Neck Pillow from Comfort Ideas! Let's face it, although we all love the time we spend with friends and family at holiday gatherings, travel can leave us exhausted, sore, and stressed. Now you and your loved ones can arrive relaxed and refreshed with the Anywhere Travel Neck Pillow! This neck pillow is uniquely designed...
Considering getting a rental car this holiday season as your Christmas gift? This is the perfect gift for a friend or loved one who is traveling, or who would like to.
Did you know that car rental rates are more expensive during the week than the weekends? It's true. The industry believes that most week day travel is for business so feel justified in higher rental fees. However, in an effort to promote rental car usage to the non-business traveler, car rental agencies started cutting their rates so low (as with the Enterprise, $9.95 a day for weekend dates) that the non-business traveler would seriously consider renting a vehicle for the weekend.
Weekend Getaways
Perhaps you have someone on your list that is planning a weekend trip that involves a long drive? Renting a car for them would be a fantastic gift to make the ride more pleasurable and the overall journey less stressful.
Test Drives
Is there someone on your holiday shopping list who is considering purchasing a new car? Why not rent them the very car they are considering purchasing in order to help make up their minds on such a pricey purchase.
Fender Benders
While most insurance companies do have rental car coverage should the driver become involved in an accident, not all of those insured opt for such coverage. To help eliminate the existing stress, having a gift of a rental car while their car is being fixed would be a welcomed gift.
Save the Miles
Is there someone on your list who is planning a long driving trip? Save the wear and tear and mileage on their car by renting them a car for their trip. Most rental agencies have nationwide locations with both round trip and one way rates. Best part? Most companies offer unlimited mileage.
Don't Forget the Fine Print
When purchasing a rental car as a gift there are legal points to keep in mind. It's the industry standard for car rental companies to have the person driving the car be the same person as the name on the credit card to reserve and pay for the rental car. To this end, it will be necessary to inform the recipient of your gift and to agree to the additional driver fee; which is usually anywhere between $15 and $25 per day.