Featured Gifts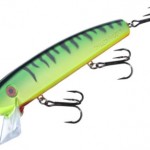 $

21.99
Joe Bucher Outdoors Shallow Raider Magnum
$21.99
To target big game fish species Joe Bucher Outdoors Shallow Raider Magnum is sure to be the best stocking stuffer for the fisherman in your life this holiday season. For those living in a very beautiful coastal area a wealth of fresh seafood is usually available, predominantly fish and shellfish. The cultivation and farming of seafood known as aquaculture is a very important source of protein in...
While generally considered to be a fun-in-the-sun excursion, water sport gifts are great to give at the holidays as a hopeful wish of the fun in store during the summer months.
No longer does the term "water sport" simply refer to swimming. There is a whole host of new sports that fall into this category. Other such water-centered activities can include kayaking, water skiing, wakeboarding, scuba diving, surfing, snorkeling, kneeboarding, towables, standup paddle boards and trampolines.
Things such as goggles, fins, nose clips, water shoes and inflatable arm bands make great stocking stuffers for the water sprite of any age.
Have Boat, Must Tow
Back in the day it was all the rage to be towed in an inner tube behind a slow moving motorboat on the water. Nowadays, with the invention of the kneeboard (kneeling on a board behind a faster moving motorboat) and the towable (enlarged, inflatable inner tube-like contraptions designed to carry more than one person at a time behind a motorboat) now more than ever, it's important to pay special attention to water safety in the form of life vests. Although a life vest is not a glamorous gift, it's a gift that will be used time and time again in the pursuit of many different kinds of sunshine fun!
Watch those Tootsies
No matter if you're in a lake, or on the river, protecting one's feet and hands couldn't be more important. While water skiing, gloves provide a firm grasp on the bar and so enables one's balance to be maintained. Water socks protect one's feet from the rocks and sticks that could, potentially, abruptly end the fun in the sun. Overton's water boot is great protection against cooler waters; they are soft, lightweight boots made of nylon-covered neoprene.
Diver Down
A very cool and popular water sport gift is the Sea Scooter Aquanaut. This lightweight motorized device allows you to zoom through the water with ease at up to 1 mph, making this an ideal gift for snorkeler, scuba diver, or simply for family fun at the lake. Allowing for diving depths of up to 10 feet, this personal water propeller is compact, lightweight, and rechargeable!
Water Vision
Protecting one's eyes while in the water will help make time in the water that much more fun. Not only do goggles make a great holiday gift, but so do underwater cameras. For that adventurous soul on your list, a great gift idea is an underwater viewing system. This is an ideal gift for the fisherman as well with a large, 7-inch high resolution CRT display, locating action and providing submerged surveillance!