Featured Gifts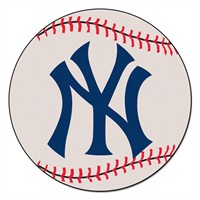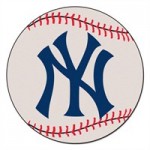 $

24.99
New York Yankees Baseball Shaped Rug
$24.99
Surprise that New York Yankees fan on your list this holiday season with this New York Yankees baseball shaped rug! This high-quality rug is the perfect addition to your loved one's bedroom or game room, and can be used as an area rug, or as a display in his or her sports memorabilia collection! Features: Bounded edges and rubberized backing for increased durability and safety Chromojet...
This section of our Christmas gifts directory is entirely dedicated to the equipment, gear, apparel and accessories needed to play baseball! We're excited to bring you a huge selection of gift ideas for any age player, or for the dedicated fan who'd rather admire the game from the stands.
Here are some baseball Christmas gifts that are sure to be a Home Run!
Field Equipment—Players can turn any backyard or park into a their own baseball diamond with some handy, travel-friendly items. Protective screens, ball catcher nets, base plate sets and steel drag mats can all help set the tone for a fun and safe game!
Gifts & Novelties—Key rings, magnet jewelry, memorabilia, posters and trading cards all make great stocking stuffer gift ideas.
Super Fan Gear—Have a favorite baseball team? How about a favorite player? Get a shirt, hoodie, baseball cap or jersey and wear it proudly.
DVDs & Books—"How to Guides", training tip videos and athlete biographies can all be inspiring and helpful Christmas gifts to the dedicated baseball player.
Player Gear—Bats, gloves, protective gear, pads, helmets and braces can all help a player do his or her best.
Footwear—Baseball is not a game to play with bare feet! Protect players' feet with cleats or other appropriate footwear.
Baseball Travel Accessories—Hate to lug your gear from game to game? Specialty baseball bags are designed to hold bats, balls, gloves, apparel and water bottles in an easy way.
Tickets to a Game—A true baseball fan will love to see a game live. Choose a minor league game for a more intimate setting. Check out the major leagues for big name players and teams.
Gifts for the Baseball Fan
Baseball games are fun to watch, however they can get a bit long if you're not prepared. These handy gift ideas will provide comfort and functionality while cheering from the stands:
Cooler—Bring your own treats and snacks to save money (check with stadium rules to see if they allow outside food and drink first).
Seat Cushions—Some stadium seating isn't so comfortable past the fifth-inning. Save yourself with a handy seat cushion brought from home.
Binoculars—See the action up close and personal with a small, lightweight pair of binos.
Personal Air Conditioning Devices—It can get hot during baseball season. Wear this simple, battery operated device around your neck to keep cool during the hottest months of the year.