Featured Gifts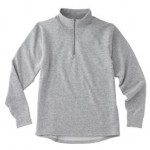 $

40.00
Womens Moisture Wicking Expedition Weight Zip T-Necl
$40.00
This simple and warm Women's Moisture Wicking Expedition Weight Zip T-Neck, gives you an gorgeous looking as well as practical outfit. It gives you warmth on your body whenever if it is cold but you won't find yourself overheating indoors. You could also lower the zipper to vent the heat and zip up for maximum warmth, depending on how you currently feel. It is also the most breathable and...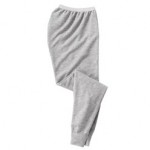 $

35.00
Womens Moisture Wicking Expedition Weight Pant
$35.00
Surprise her with this very unconventional yet fabulous gift this holiday season. This is an ideal gift for those hard-working and tireless moms on your Christmas shopping list. This Women's Moisture Wicking Expedition Weight Pant perfectly suits your lady on her daily activities. It is uniquely designed to fit appropriately to a woman's body. This is intended for use on extreme cold days and...
Everyone wants to look and feel their best when exercising. Athletes like functional and stylish apparel. When training in a gym, school or university or outdoor track, you'll want clothes that move well, but also look good. It's important to find the right fit for the right sport so you can look stylish and stay cool while working up a sweat. Help a friend or loved one feel confident by giving sports apparel Christmas gifts this year.
Many sports activities require specialty clothing, shoes or other apparel. While they may not be necessary, strictly speaking, proper apparel can help an athlete achieve their best performance—and look good doing it. Here are some essential, functional gift ideas:
Moisture Wicking Clothing—The specialty fabric draws moisture away from the body, keeping skin happy, healthy and as dry as possible. Avoid "pit stains" and dripping sweat by using this handy fabric.
Personal Trainer Gadgets—These cool gadgets monitor heart rates, act as a pedometer, record distance and measure intensity. Some hook up to an iPhone or personal computer to sync data and download workout plans.
High-Quality Athletic Socks – Save sweaty feet from blisters and sores by giving extra cushion, moisture wicking fabrics and circulation boosters (diabetic socks).
Outerwear—Cold weather sports like ice skating, snowboarding and skiing require specialty apparel. It's important to regulate proper body temperature for peak performance, so good outerwear is essential. This includes jackets, gloves, rain gear, etc.
Everyday Athletic Wear—Sports apparel has become so fashionable that it is commonly found in everyday activities. A good pair of yoga pants, support top, tracksuit or basketball shorts have their place both in and out of the gym. Casual items like these make great gift ideas.
Shoes for Sports
There are shoes for every type of sport out there, but none may be as basic and versatile than the lightweight running shoe. They're cushy, supportive and available with various levels of ventilation. Everyone can find a use for the lightweight running shoe. The best part is—almost every major designer and/or brand name offers their own version. Custom or one-of-a-kind running shoes are hot this year. You can find these, and many other big names in sport apparel, in this directory.
Some sports requires extra foot support for jumping, pivoting or grip. Basketball shoes are often high-top to lace around the ankle. Rock climbing shoes are extremely flexible and grippy. Soccer cleats have pegs on the bottom to dig into the dirt, giving stability for solid kicking. Other specialty shoes include:
Aerobic Shoes for Women
Dance Shoes
Five-toed/Minimalist Shoes (for running, hiking, climbing, etc.)
Wrestling Shoes
Skateboarding Shoes
Sports related Christmas gifts are the best kind. They promote health and vitality, while giving kids and adults something to use on Christmas day!