Featured Gifts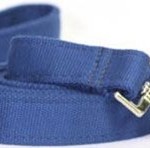 $

22.09
Wagging Green Leash Bamboo L
$22.09
Remember your dog this holiday season with the Organic Bamboo Double Layer Leash! These durable double layer leashes are made from 100 percent super soft organic bamboo fiber to ensure the highest quality and comfort for your pet. Bamboo is anti-bacterial, odor resistant, and is more absorbent and dries faster than most other materials. Additionally, it is hypoallergenic and extremely breathable...
This holiday season make sure you include the family pets when shopping for Christmas! With the ever-increasing popularity of pets these days, shopping for the four legged family members has never been easier or more fun!
The trick to giving a great present is putting yourself in the shoes of the pet owner. Would they like the present? Could they use the present? In the world of animals, considering their owners is top priority. Consider this point when you are thinking about purchasing a toy that squeaks.
Novel Gift Idea
Most everyone travels. It's not always easy for the pet owner to take their loved ones with them. But when it is, consider these items to make their travel easier:
An airplane approved travel container (for larger dogs)
An airplane approved travel bag (for small dogs & cats)
A stocked travel bag for the pet; complete with food, blankets, toys
Another great holiday gift idea for your pet owner would be a weekend away; without their furry friends. Everyone needs a break now and then, and weather you offer your services as pet sitter, or you purchase lovely gift certificates at a reputable kennel, this idea is sure to be a welcomed treat for the busy pet owner.
Beds & Blankets
Another wonderful gift that pets adore, and pet owners won't be able to get enough of, are pet beds and blankets. These make perfect gifts as most animals (both dogs and cats) love having a place to be safe and comfortable. Depending upon the breed of animal, a matching pet blanket would also be a welcomed treat for the animal to keep warm buried under a fuzzy blanket.
Clothes
Pet clothes have gained in popularity over the past 10 years. For some pets, which lack hair, it's a necessity. For other pets, they simply indulge their owner's fancy. Not only are there custom sweaters, with funny sayings like "Princess" or "King Tut" on these sweaters, they also are available for customization.
Dishes
With the rise of pet popularity also comes the rise in pet dishware. You are now able to find elevated food bowls and electronic water bowls that constantly move the water around so as to keep the water fresh. There is such a wide variety of materials to choose from including stainless steel, ceramic, plastic and glass food and water bowls that would accent any home.
Senior Moments
All animals age, and with age, like their human counterparts, mobility becomes an issue. No longer is jumping on the bed as easy as it once was. Consider the welcomed gift of Styrofoam stairs. Usually the pet will adapt with such a device, although not always. For the senior dog or cat this is a good solution and will help prevent unnecessary trips to the vet!
Grooming
Don't forget grooming! Pet tooth brushes, nail clippers, brushes, flea combs are all wonderful pet accessories, that help pet owners bond with their pet as well as save money at the groomer!