Featured Gifts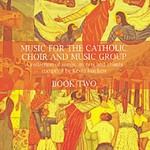 $

15.95
Music for the Catholic Choir and Music Group – Book 2
$15.95
Enjoy the uplifting experience of singing catholic gospel songs with this newly published book , "Music for the Catholic Choir and Music Group" – Book 2, by Kevin Mayhew. This special book includes a selection of Mayhew's  song collection that will be sure to make an impressive gift for everyone on your list. This book is composed of a variety of spectacular religious songs that are...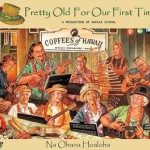 $

20
Pretty Old For Our First Time – DVD by Coffees of Hawaii
$20
This Pretty Old for Our First Time DVD plays relaxing Hawaiian music, perfect for your holiday getaway this Christmas season. This DVD incorporates the breathtaking sights and melodies of Moloka'i traditions as they are perceived by these talented musicians. Heartwarming Hawaiian tradition is captured in this DVD as these excellent musicians showcase their talents, traditions, and culture....
Have a music lover on your holiday gift list? While a Music CD can be a perfect gift for friends and family and make great stocking stuffers, you may find that CDs are no longer the best way to buy music.
The music industry has evolved with the inception of the internet. It's now thought that CD's will be relegated to the ranks of tape cassettes or 8-Track tapes! Actually, only within the last 5 years have record companies stopped production of cassettes altogether, so on that basis, there is still probably a few years of life left in the Music CD market.
Unfortunately Music CD's to seem to be headed for the same fate as LPs and 45's. However, all is not lost. Music is alive and well, available digitally over the internet through many vendors, and music players such as the iPod and iPhone, iPad and Amazon Kindle, Kindle Fire, the Barnes & Noble Nook, as well as most cell phones these days, all deliver great sound through headphones or docks that connect to a stereo. Individual songs are not expensive, and "albums" are available as well.
iTunes
When Apple created the online jukebox of music known as iTunes, effectively revolutionizing the music industry, a higher bar was set for the retailer and consumer. Now at local grocery stores one can purchase iTune dollars so as to download music directly to one's computer or MP3 player.
Hard to Find Music
If your music lover is a die-hard fan, then eBay is a great place to locate collector's items or those hard to find CD's.
Amazon.com is another online resource to locate hard-to-find music.
Streaming Music
Online, streaming music has become quite popular as well. Popular sites are Pandora and Spotify. Both offer free music, but with audio advertising as part of the mix. For a small annual fee, your music is played without any ads.
Pandora
The upside to Pandora is that it introduces you to new artists that are similar to the ones you select. However there is a limit to the number of artists you can select (100). Streaming can be done from your laptop or desktop or phone.
Spotify
Differing from Pandora, in that on this platform you can seek out specific artists and songs, Spotify offers free and paid premium services. Unlike Pandora, you must pay for the premium service to use the service on your phone.
However, there exists an extensive song library for artists sought out on this service.
Both Pandora and Spotify can be purchased as Christmas gifts for your music lover to ensure there will always be musically connected — provided they have an internet connection!