Featured Gifts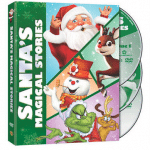 $

24.49
Santa's Magical Stories DVD
$24.49
Santa's Magical Stories DVD set is guaranteed to bring joy and magic to the whole family this holiday season. A wholesome Christmas gift for all ages, this DVD set consists of eight all-time holiday favorites. It is another way to enjoy Christmas as you bond with family and friends. From its colorful and eye-catching packaging, to its enchanting stories inside, Santa's Magical Stories DVD set...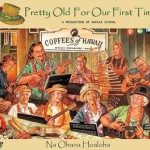 $

20
Pretty Old For Our First Time – DVD by Coffees of Hawaii
$20
This Pretty Old for Our First Time DVD plays relaxing Hawaiian music, perfect for your holiday getaway this Christmas season. This DVD incorporates the breathtaking sights and melodies of Moloka'i traditions as they are perceived by these talented musicians. Heartwarming Hawaiian tradition is captured in this DVD as these excellent musicians showcase their talents, traditions, and culture....
DVD's make the perfect gift for anyone on your holiday list. Not only are DVD movies entertainment, but they are relatively inexpensive to boot.
DVDs are an Evolving Industry
With the economic demise of DVD stores such a Blockbuster Video or Hollywood Video, videos stores have migrated to the web; along with just about everything else.
As well, stores such as Walmart, Target and Best Buy have all increased their in-store sales of DVD ever since.
Internet Options
With the advancement of technology there are different options for renting DVD's. A popular website that rents movies monthly is Netflicks. The monthly service fee is around $8 per month and allows the viewer the option of streaming movies (movies that can be watched directly from one's computer… which, in the Smart TV, one's computer is plugged directly into the television monitor for viewing) or renting DVD's that are delivered via the mail.
For Smartphones and iPads there are applications that allow you to download movies directly to your phone as well.
Eliminating the Overhead
Another such DVD rental option that has slowed cropped up are the mysterious red boxes located around the country outside local 7-11 Convenience stores, McDonald's Restaurants, and even Walgreen Drug Stores. These red metal boxes, known as RED BOX, hold a variety of DVD's all available for rent for the low nightly price of $1 to $1.25; no other fees. Not only is this easy and inexpensive but you can go to the website and reserve a movie to ensure it will be there when you arrive.
The Old Standard
Of course, there are those who still prefer browsing and finding the perfect DVD for their friends or loved ones. With the advancement of technology most of these movies are being digitally re-mastered for the new Blu-ray technology. However, if you are dead set on finding that old movie, there are a number of different places to seek out those oldies but goodies; however, those places, too, are online (Ebay or Amazon.com).
The Good and the Bad
With both streaming technology and the DVD disc itself, there are pros and cons for both.
Streaming offers instant movies. However, when the movie loads to view, also known as the buffering process, sometimes the movie will stop briefly or indefinitely.
DVD movies, while first thought indestructible, can, like LP records, become scratched and will either skip or stick.
It's important to know that you can purchase gift certificates or memberships for the avid movie lover on your holiday list.