Featured Gifts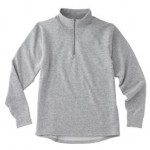 $

40.00
Womens Moisture Wicking Expedition Weight Zip T-Necl
$40.00
This simple and warm Women's Moisture Wicking Expedition Weight Zip T-Neck, gives you an gorgeous looking as well as practical outfit. It gives you warmth on your body whenever if it is cold but you won't find yourself overheating indoors. You could also lower the zipper to vent the heat and zip up for maximum warmth, depending on how you currently feel. It is also the most breathable and...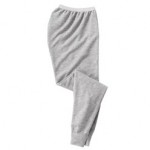 $

35.00
Womens Moisture Wicking Expedition Weight Pant
$35.00
Surprise her with this very unconventional yet fabulous gift this holiday season. This is an ideal gift for those hard-working and tireless moms on your Christmas shopping list. This Women's Moisture Wicking Expedition Weight Pant perfectly suits your lady on her daily activities. It is uniquely designed to fit appropriately to a woman's body. This is intended for use on extreme cold days and...
Don't know what to get that person on holiday shopping your list who loves to work out? Have no fear! Here are some great apparel ideas that are sure to please that gym fanatic on your list.
For your women workout friends, there are exciting new apparel choices available. No longer is it the simple shorts and shirts outfit for the ladies; the fashion industry has infused femininity into the sports apparel industry.
Fitness Apparel For Women:
Sport Dresses
Merging function with fashion, the running dress is made from fabrics (Polyester, Nylon, Lyrca and Spandex) that wick away moisture, and dry quickly, offering mesh for ventilation improvement as well as increased freedom of movement. With a semi-relaxed fit through the torso and 30 inches in length, this stylish outfit makes running easy and comfortable.
Sport Skirts
Not to be outdone, the sport skirt has also splashed in the apparel world. With varying lengths, coupled with an attached Capri pant (also varying in lengths), or in a skort style, made with light-weight RunFast Jersey fabric, this skirt also offers style with a feminine touch.
Workout Pants
Another popular form of workout apparel (a must have!) is the ever-popular workout pant. This is an ideal gift for anyone who, not only works out, but who is also into yoga. Workout pants are made with light-weight material that allows the wearer to breathe. The Moving Comfort Flow pant is a popular item, as are Capri pants. Varying in lengths, the Capri pants are a popular item for those who work out, from the Loose Capri pant, to the 7/8 Tight Capri pant, in a multitude of colors these are fashion forward pants that are snug-fitting and comfortable.
Fitness Apparel for Men:
Shoes
Workout shoes are important for both men and women. Whether the workout consists of running (short or long distances) or working out in the gym, the workout shoe offers comfort to the wearer. There are specific shoes designed specifically for running, baseball, soccer and the like. It's important to know which kind of sport your friend or loved one plays before purchasing shoes as a gift.
Socks
Another key element for the workout enthusiast, and often overlooked by the gift giver, are workout socks. This is an important item as depending upon the thickness of the socks, the workout shoe may fit tightly or loosely. The most popular material workout socks are being made from these days is called Climacool. This fabric allows airflow within the shoe to afford more comfort. It's a bit spendy, but utterly worth it as a Christmas gift for the workout enthusiast.