Featured Gifts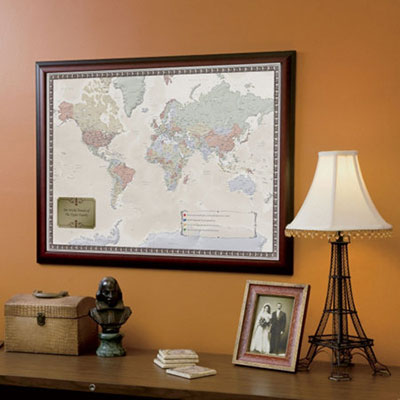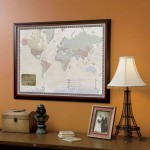 $

169.99
Personalized World Traveler's Map
$169.99
An excellent solution when it comes to personalized gifts for men who love to travel the world! This high quality map can be customized with up to 50 characters of your choice on the unique metal crest to create a one of a kind Christmas present he is certain to treasure. With 40 red pins to mark his latest destinations, 10 green pins to mark the places he wants to go, a blue flag to mark the...
Giving Travel Accessories as Holiday Presents
Giving travel accessories as holiday presents are gifts that are always are welcomed. Whether you are buying for the seasoned traveler or the novice weekend adventurer, your gift will forever be considered thoughtful.
What are useful travel accessories?
Consider the items you use most when you travel. In light of the new airline regulations, thinking ahead for your friend or loved one will serve you both well in the long run. Here are some items to consider when entertaining the idea of purchasing travel accessories as holiday gifts:
When purchasing an overnight bag, purchase the 3 oz containers for shampoo etc. as well
Stock the overnight bag so your friend or loved one doesn't have to
Consider travel sized hair dryer as well

If luggage is on your list, purchase an uncommon color so it's easier to locate at baggage claim
Keep in mind that wheels on a heavy bag or suitcase will make it a lot easier to tow through the airport
Don't overlook the suit bag as a gift item
Here are some good ideas for male and female travelers that will make traveling less stressful:



Traveling Men

Stock fresh razor with shaving cream in overnight bag
Consider purchasing shoe bags for dress shoes to avoid scuff and scratches
Consider purchasing a tie holder to keep ties wrinkle-free during travel




Traveling Women

Purchase a container designed for keeping jewelry safe while traveling.
Purchase stockings and or knee high socks to stock the overnight bag
A travel sized curling iron for hair is always a useful gift
Websites like Skymall, Brookstone, and Sharper Image have lots of travel accessories; be sure to research what is available.
The Plane! The Plane!
If your friend or loved ones travel for business often, these simple, but much needed items will make their travels enjoyable: Inflatable travel pillow or neck rest, a travel blanket, a pair of noise-cancelling headphones or ear plugs, chewing gum, satin eye mask, a lightweight computer travel bag, or an around-the-neck, leather ID pouch (to carry photo ID, plane tickets, money etc.)