With a wide array of exciting Christmas gifts for those you hold so dear, an abundance of festive holiday decorations to create wondrous cheer, and buying guides and DIYs to help out when the season is near, we are your one stop shop for everything Christmas!
The History of Christmas Gifts
Many people wonder where the practice of giving presents for Christmas really came from. And the truth is, it actually depends on who you ask and how deeply you would like to go into the history of the holiday. For Christians, the occasion is one of the main religious holidays of the year and the bringing of gifts is representative of the presents brought to Jesus by the three wise men at the time of His birth.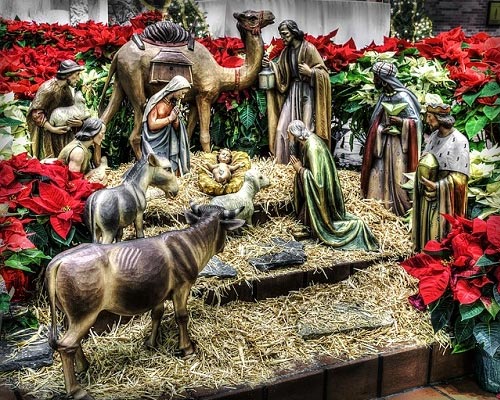 For others, giving items and performing charitable acts during the season have developed into traditions to demonstrate generosity, kindness and compassion. And still others have built their gift giving habits out of influence from Christmases past and they simply relish in the joy of x-mas celebrations, gift trading and the promise of new beginnings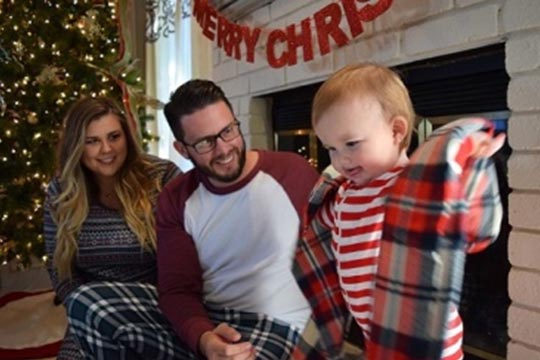 Whatever your reasons for giving gifts to others during the holidays, ChristmasGifts.com wants to help you make your season bright.
Santa Claus- The Man Behind the Legend
Whether the big day at your house is celebrated for religious reasons or just for fun, chances are pretty good that you've heard of Santa Claus. But the Santa we know and love today hasn't always been a chubby, jolly old man dressed in red.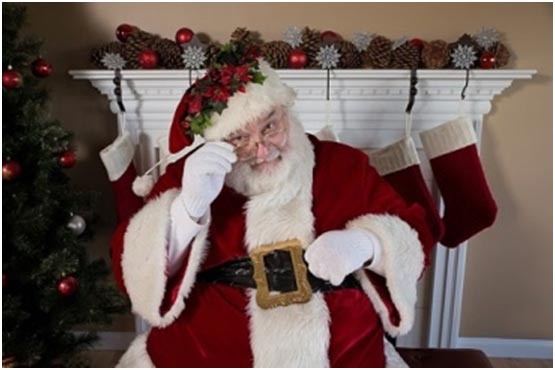 In fact, legend has it that this gift-giving gent actually began to find his fame centuries ago! That's right- he's a little bit older than he looks. Unlike the modern-day, magical Mr. Claus that delivers gifts to good little boys and girls all over the world, the original Santa, aka Saint Nicholas, was actually a very rich Byzantine monk who lived in what we now refer to as Turkey. And way back in the 4th century, he was known for handing out bags of money to those in need. There are loads of stories about this sensational Saint, and while we don't know which ones, if any, are actually true, there is one that seems to be the most famous. The story goes like this:
Way back in the day, brides-to-be came with dowries. A dowry is a sum of money given to the bridegroom by the bride's parents on the day of the wedding, and it was required for marriage. According to legend, there was once a very poor man who had three daughters and absolutely no dowry to offer. The man was heartbroken that his daughters would likely never marry. Upon hearing of the family's situation, Saint Nicholas quietly made his way to the man's house in the middle of the night and dropped a bag of gold down the man's chimney. Since the daughters had hung their stockings by the fire to dry, the bag of riches found its way into one of the socks. This mysterious money enabled the oldest daughter to be wed. The "magic" occurred twice more, and eventually there was enough money for all three daughters to be married. Although Saint Nicholas tried to keep his generous gifts a secret, word got around. Before long, anytime anyone received an anonymous gift, it was said to be given by this magnificent Saint.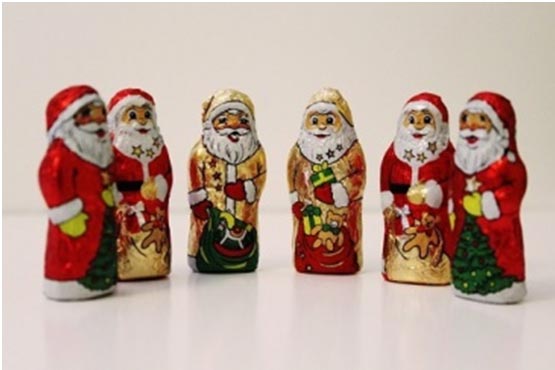 As time went on, stories about Saint Nicholas traveled the world. The great gift-giver soon became known in countries everywhere by a wide variety of names including Christkind, Father Christmas, Pere Noel, Sinterklaas and more. And this fantastic and generous man was said to leave gifts in stockings, shoes, and bags or even under the Christmas tree for children who had behaved during the rest of the year.
The Evolution of Christmas Gifts
Santa Claus isn't the only thing about Christmas that has changed over the years. In the beginning, gifts of gold, myrrh and frankincense were given to recipients. As time went on, however, it became more common to give handmade treasures, food and even décor for the home. The typical items given on the big day might look a little bit different these days, but in actuality they have simply evolved to fit modern-day needs, tastes and desires. In fact, custom created gifts and personalized presents, bountiful gift baskets filled with specially made treats, and unique home décor remain some of the most popular Christmas gifts around the world year after year.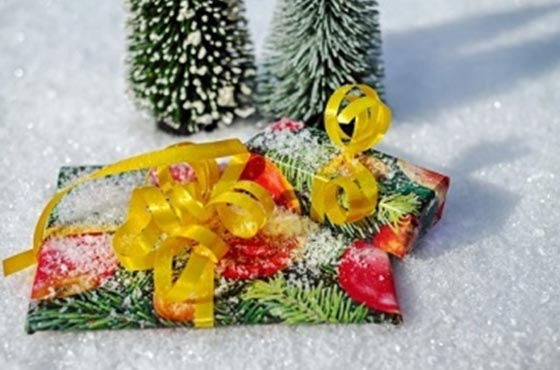 And while Santa Claus still tends to find his way into homes everywhere on Christmas Eve, the wonderful spirit of giving has spread into the hearts of parents, business men and women, couples, friends and neighbors, children, and even strangers on the streets for weeks surrounding the big day. This refreshing tradition that began centuries ago has become a wondrous way for everyday people to deliver hope, peace and prosperity throughout their communities and even in other countries!
Celebrate the Holiday Season with Us Throughout the Entire Year
Christmas comes just once a year. But that's certainly no reason that festive friends like us can't celebrate by bringing joy to everyone around us all year long! Whether you're preparing for an upcoming event, a special occasion, or simply a way to bring a smile to someone who is feeling down, you've come to the right place. We have a unique selection of great gift ideas that you just won't find anywhere else, and they're all just a click away. Choose from wonderful creations for women, fabulous finds for men, and even terrific toys and gadgets for the kids. Perfect for birthdays, anniversaries, holidays and so much more, these exciting products are definitely not just for Christmas.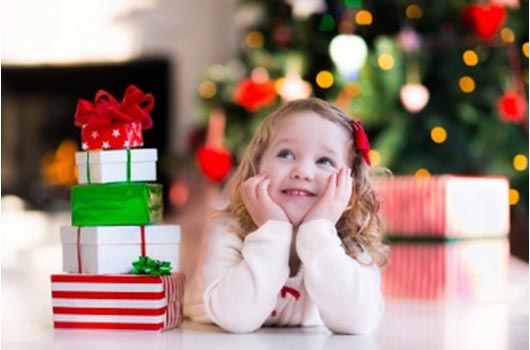 Discover One-of-a-Kind Merchants
Forget about those big-box superstores and shops at the mall that sell mass-produced items you can find anywhere. To help ensure that your gift shopping experience is the best that it can be, we continue to hand select the some of the most unique merchants on the planet and we bring list after list of their best-selling gifts right to you. Find personalized presents galore, handmade products that are truly one-of-a-kind, popular gadgets and accessories, and even specialty gifts and gift baskets from our fantastic array of merry merchants. With easy access to a variety of items, simple shipping, and affordable prices, there's no reason to shop anywhere else.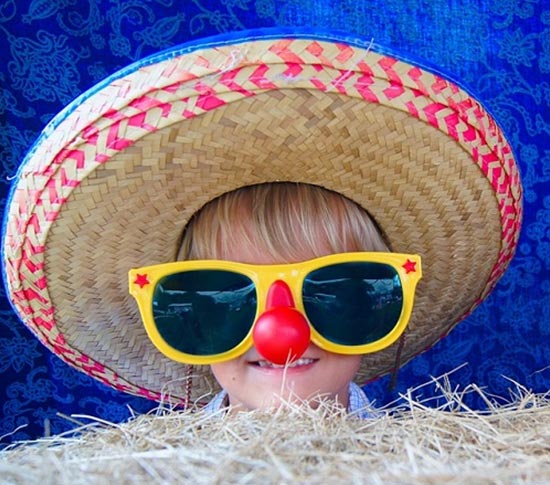 Our Gift-Buying Guides Make Christmas Shopping a Breeze
Since we understand how challenging it can be to find just the right gifts for those hard-to-buy-for recipients on your list, we have created a collection of helpful gift-buying guides to help you out. Filled to the brim with real-world advice to fit almost any budget, personality type and circumstance, these useful holiday tips are just what you need to help you bring joy to your loved ones this festive season.
Learn how to get the most out of shopping online. Take advantage of ideas that can help you save some of that hard earned cash. And discover wonderful tips to help you decide on the perfect presents for even the pickiest people on your list.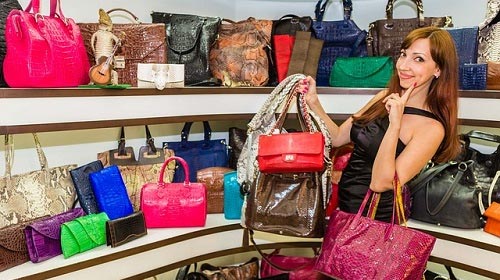 Celebrate in Style with Decorations and Ideas
Throughout history, festive items like Christmas trees, shiny ornaments, wondrous wreaths, gorgeous garlands, stockings and a wide variety of other holiday accents and accessories have transformed everyday spaces into glorious winter wonderlands. While some people choose to decorate with more traditional-style items, others choose more vibrant colors or fun festive themes. Whatever your personal preference, you can rest assured that we've got you covered this year!
Decking the halls (and the yard, the porch, the office and anywhere else your holiday heart desires) has never been easier! And we have just the inspiration you need to help you get started right away. Be sure to check out our DIY decorating guides in our blog section and take a look at our merchants' personalized Christmas ornaments and stockings to make your holiday home truly unique.
Continuing the Tradition of Christmas Gifts and Giving
Let's make sure that the spirit of Christmas touches the lives of men, women and children from all walks of life, and let's make sure to make a difference every day of the year! Compassion, after all, is not something that should be reserved for December! When we take just a few moments out of our busy schedules to open our hearts, share our talents, and reach out to make every day bright, we carry on that magical, generous tradition of giving that Saint Nicholas began to spread all of those years ago.
From our family to yours, may the spirit of Christmas shine brighter than ever this year, and for years to come!
Christmas Gifts