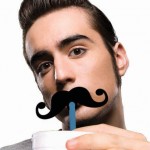 Fun Christmas Gifts For Kids
Fun Christmas Gifts for Kids for 2012 It's Christmas! Well almost and that means there is plenty of shopping to be done. If you have some extra stocking fillers to buy or are stuck on some ideas for those tricky teenagers it's a good idea to find out what is flying off the shelves and proving to be a big hit this year. Take a look at our list of five fun Christmas gifts for kids for 2012 and...
Make Learning Fun with Toys and Games
Time to say good-bye to the board games of the past and say  hello to the new style electronic learning of today!  Technology has made it's way into the learning /gaming world.  Great news for the the children on your holiday shopping list.  Here are some fabulous Christmas gift ideas for game gifts  to help expand their still developing brains. Popular learning games include a wide...