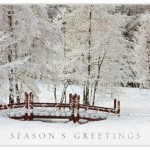 Ordering Holiday Cards for Your Business
The Importance Of Holiday Cards For Business In these economic times, cutting personalized holiday cards from your company's budget might seem like a practical step to take. But how much are you saving and what are you losing? Customers are the most valuable part of any business and sending them a holiday card in the mail is the best way to strengthen your relationship with them. It may...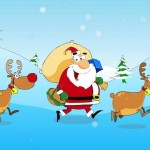 Free Online Christmas Cards
We have a new gallery of Christmas cards you can send to your friends and loved ones here: Free Christmas Cards Gallery These beautiful online Christmas cards are free to use – and easy to send! Just fill in the form and the card you like will go to whomever you would like. Click any image on the gallery page and it will take you to the form to use to send that card. Have...