Charities to Support this Christmas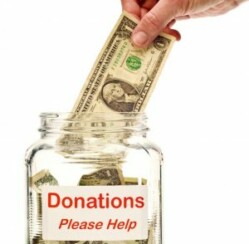 Christmas time is a season when people really notice the needs of the less fortunate. Many charities see an uptake in their donations and public interest during the holiday season. There are many wonderful organizations that try to make simple day to day needs a little easier for those who need them. Since these charities know Christmas is their biggest season, their most memorable campaigns are often Christmas related. Here are some national charities that do their part to make the holiday season magical for everyone.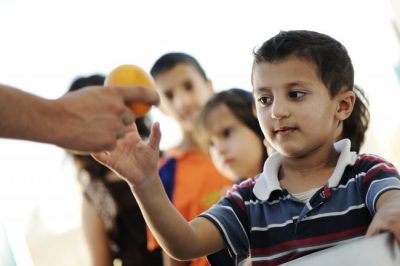 Angel Tree Christmas Program
The Angel Tree program is a Christmas program for the organization, Prison Fellowship. For 30 years, Prison Fellowship has been trying to help the families of incarcerated moms and dads realize they're still thinking about them.
How it works is local churches and volunteers buy Christmas gifts for the affected families in the name of the absent parent. Prisoners sign up their families for the program through Prison Fellowship volunteers. Then, the child's name is hung on a public Christmas tree for church members to select a name. The gift requested is purchased, wrapped, and given to the families.
Toy for Tots
The United States Marine Corp has a toy drive campaign at Christmas time. The Toy for Tots is a major holiday program that begins in October and lasts until December. Local marine corp reserve units set up locations in their communities where new, and unwrapped toys are donated to the cause. The toys are collected, wrapped, and delivered to children of low-income families in the area.
The program is meant to make Christmas a little brighter for those children and encourage a good rapport with the military.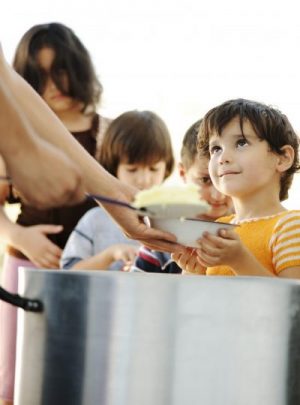 The Salvation Army
The Salvation Army is an international organization that reaches out to the forgotten members of society. The organization's roots, like many charities, are in Christian ministry. The famous red kettle campaign began as a fundraiser for a large Christmas dinner for San Francisco's poor and destitute. It soon spread throughout America and now is done in countries all over the world.
Proceeds from the bell ringing campaign go to help the Salvation Army fund their year-long outreach efforts. These efforts include food banks, prison ministry, Christmas assistance to families, and many other programs to fight common plagues on societies.
Make a Wish Foundation
Every Christmas, Macy department stores couples with the Make a Wish Foundation to launch the Macy's Believe campaign.  The program encourages children to write letters to Santa Claus. Each letter collected through Macy's is worth a $1. This money is donated by Macy's to the Make a Wish Foundation.
Make a Wish Foundation is an organization that strives to help seriously sick children get one wish before their quality of life declines.
Share the Love this Holiday Season
Many local churches and charities work to help their communities during the holiday season. If you are looking for a worthy cause to support, then see if these organizations are a good fit for you. No matter what charity you support this holiday season, share the Christmas spirit with everyone around you.
Creative Commons Attribution: Permission is granted to repost this article in its entirety with credit to 
ChristmasGifts.com
 and a clickable link back to this page.