Halloween Costumes for All Christmas Lovers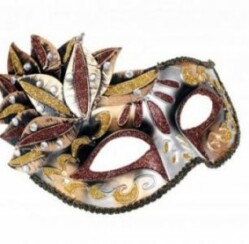 Halloween is a time of year when anybody can be anything. Although most people opt for pop culture trends like movie characters and superheroes for their Halloween costumes; there is a costume for a fan of anything. Happily, Christmas lovers don't have to look very hard for a costume that can pull double duty on both Halloween and Christmas Eve.
If your idea of dress up fun involve the sound of sleigh bells, then here are some awesome Christmas themed Halloween costumes from Halloweencostumes.com.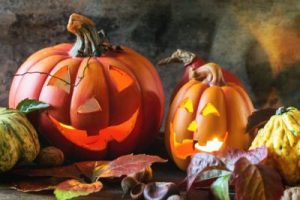 A Christmas Elf
A Christmas Elf is a classic costume that is a double buy for the holiday season. Fans of the fantasy creatures may have a more mature take on the costume (think Christmas in Middle Earth.) However, the classic jolly little helpers are a great choice for a child's costume or a playful group costume.
Mr. and Mrs. St. Nick
The main man and lady of the Christmas season is an obvious choice, after all, why not spend the money on a great Santa suit and wear it for both Halloween, and play Santa at the company Christmas party? Plus, it's an easy couple's costume. Mrs. Claus can be matronly or sexy; it depends on what sort of night out you want.
An Angel
The classic Angel costume is an old standby for many a young girl. For older ladies, it's a playful way to flirt this Halloween. It is simple to pull together, and it's a great excuse to have wings for a night.
A Candy Cane
A Candy Cane costume can be as simple as a pair of striped tights and a red and white striped dress or shirt. Or, you can buy the one piece costume that can be worn over clothing. Whichever you choose, it's a sweet costume!
A Christmas Gift 
If you own an ugly Christmas sweater all, you have to do is tie a big bow around yourself and bingo! You are a Christmas gift. If you are more into elaborate costumes, there are actual gift costumes that can be worn with tights or over clothing. Either way, it's a fun costume idea at the last minute.
If you want to be a little more unique this Halloween, then take this last suggestion.
Anything Classic Christmas Story
This last item can be a grab bag of ideas. These costumes can range from the Sugar Plum Fairies, all the way up to the lamp from A Christmas Story. Yes, that is a costume choice.
If you love classic Christmas tales and songs like A Christmas Carol or Rudolph the Red-Nosed Reindeer, then go for it this Halloween!
Halloween should be a night when you celebrate what you enjoy. Christmas is a bright and colorful season. Bring out your favorite Christmas imagery and characters for a night of Halloween fun, and it could create some holiday cheer.
What's your favorite "symbol" of Christmas? The Grinch? Santa? Tell us in the comments!
Creative Commons Attribution: Permission is granted to repost this article in its entirety with credit to 
ChristmasGifts.com
 and a clickable link back to this page.